Fall Trends
When you're bored at home and don't have anything to do there are many opportunities to participate in from cooking, to reading, to DIY projects, there are so many fall trends. When you wake up on a weekend or a day off instead of spending the whole day on your phone, read a book outside wrapped in a blanket or go for a morning or evening stroll. 
Apple picking is a quite popular activity in the fall because apples are in their best state for eating. So grab a basket and get picking. You can pick whatever one you like, so if you like sour or sweet there is always an apple for you. The activity of picking fresh apples makes for a different experience compared to the aisles of a store. If you like the fall time or not you can still have a cool experience with friends or family apple picking. When you get your fresh apples you then can eat them straight or you can add them into more fall treats like apple pie or cinnamon apples.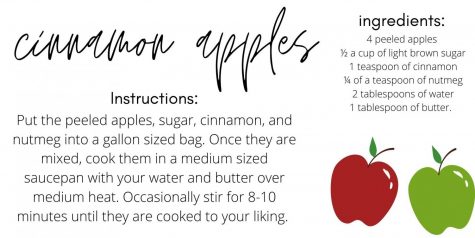 Pumpkins are a big symbol of fall. To make decorations with or to eat they are a fall favorite. Some favorite foods and drinks with pumpkin or pumpkin spice are pumpkin pie, pumpkin spice latte, pumpkin seeds, and pumpkin bread.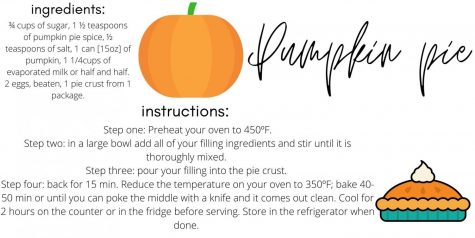 DIY fall decorations are a great way to make your house or anywhere more festive. There are so many creative DIY projects you can complete in a few steps to add cool new character to your living space.  
Leaf painting is one activity everyone can do. Supplies: Leaf or leaves and any kind of paint or decor you want. Step one: flatten your leaf under a book. Step two: prep your paint and create anything you can think of. Some ideas are pumpkins, a tree with leaves changing color, a cat, a monster or any character that speaks to you. Step three: let dry then hang or display around your house. 
Pumpkin sign painting is another way to spice up your home. Supplies: 3 pumpkins, white and gold paint. Step one: wash the dirt off of the pumpkin. Step two: paint the whole pumpkin white then let dry. Step three: write a fun fall saying with one work on each pumpkin. Some ideas are "all are" on pumpkin one, "welcome" on pumpkin two, then "here" on pumpkin three creating a sign saying "all are welcome here." Another idea is "fall" on pumpkin one, "is in the" on pumpkin two, and "air" on pumpkin three. 
There are many things to do in fall and many things to experience. So ditch your phone and go do something cool that will make you feel better and make your house or your space feel more like the fall time.