Five Gift Idea's for the Holiday's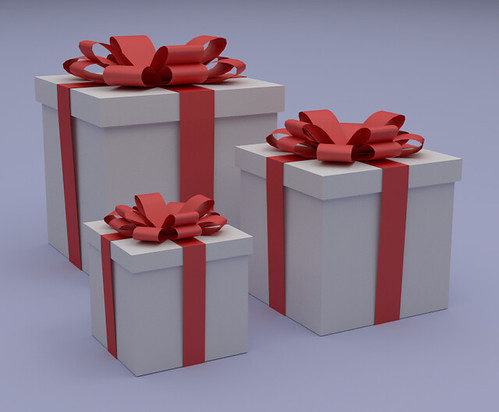 The holidays and here and with that come gift giving season. With Chanukah, Christmas, and Kwanza all in a 20 day span this year is going to be a joyful break. Gift giving is one of the few times a year you can surprise someone and make their day just by giving them a sentimental gift. You can also give someone a gift they've been wanting but haven't quite splurged on. Here is a guide to quick and easy gift ideas to make this season run smoother and less stressful. These are the top 5 gifts to give this season. 
My first idea is a gift card. Think of the top places that the person will  love and then grab a gift card. I would then grab a holiday can and write a cheerful message. It's a simple gift but it's really effective in boosting someone's mood. Some ideas for gift cards are Target, LuluLemon, Nike, Altered State, Sephora, and more. 
Another great gift is some kind of sweatshirt. In the winter most places have a weather change and it becomes very cold, so the perfect gift would be a sweatshirt to keep warm. Getting a neutral colored sweatshirt can ensure it will match everything, because you can pair it with another neutral or a color and it will look good. 
A hammock is a great gift, but at the time if it was cold it might seem a little random but in the spring-fall it is a great thing to have so you can chill outside and not worry about sitting on the grass. It's also great because it can move around and be hung up in different locations so it is easy to travel and take on different adventures. 
A necklace is a gift that can be used everyday and you can keep it to remember the person who gave it to you. A Kendra Scott necklace is someone you can't go wrong with. Every necklace is a gorgeous piece to wear. Also just a simple chain is super cute and it pairs with any outfit. Silver or gold this gift idea is a fantastic option and it's a sentimental gift. 
The last gift idea is a perfume or cologne. Everyone has a favorite scent if you can find that out go pick a scent that mirrors that. There are so many options for perfumes so if you order online or go to the mall you are sure to find something you're looking for. 
Those are the best five gift ideas for this holiday season. Although the holidays aren't about gifts it's always a good idea to have an idea.