Bryant: Remembering a Legend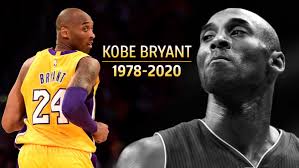 Kobe Bryant, also known as "The Mamba," was a National Basketball Association legend and a cherished icon for the sport. However, Bryant's post-professional career of building an empire for good is arguably more impactful to more people than on the court. 
Since walking away from the NBA court after 20 years and five NBA championships with the Los Angeles Lakers, Bryant was busy racking up a remarkable list of achievements perhaps even more surprising than the exploits that turned him into one of the sport's modern greats.
Bryant earned himself an Academy Award for his animated short film "Dear Basketball" as well as numerous other accolades for his well-produced short film. Bryant partnered with director Glen Keane and Academy Award-winning composer John Williams to produce the film. "Dear Basketball," which was based on a poem he wrote to announce his retirement was well received not only by the NBA but also fans. Bryant also earned a $200 million windfall for a calculated investment of $6 million in the sports drink Body Armor, which later led to him being a prime cause of the boom in the production of the drink. 
Bryant's most significant post-retirement commitment was to his production company, specializing in documentary storytelling. He was just as passionate about the arts and the natural narrative as he was with basketball. Bryant produced numerous films and raised money for multiple charities. 
He opened two training facilities dubbed the "Mamba Sports Academy" in Thousand Oaks and Redondo Beach, and he has coached his second-oldest daughter's Amateur Athletic Union basketball team, naturally called "The Mambas." On the day of their death, the father-daughter duo was expected at the Mamba Sports Academy in Thousand Oaks for a basketball game. Gianna was going to play, and Bryant was going to coach. 
His daughter, Gianna, was 13 years old, and she was one of the individuals who died in the crash with her father. Gianna was an up and coming basketball star with a possible future in the WNBA. She was one of the nine individuals on the helicopter that crashed that Sunday morning into a hillside in Calabasas, California, as the group made their way to a basketball tournament where she was supposed to be a starting player. Gianna was the second of Bryant's four daughters with his wife, Vanessa Laine Bryant, who were both passionate about their daughter's basketball future. Bryant also made sure he was involved in her development by coaching her team. He sometimes shared photos of her at games, or videos of the two of them playing together on Instagram.