The Big Three when it comes to streamablity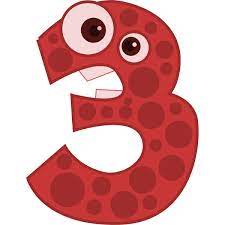 What makes something stremable? Why did the album Midnight get 185 million streams in one day? How did Enola Holmes 2 get so many watches in such a short time? 
Streaming trends are what makes up most of the hot news these days. Well that, and whatever drama the Kardashian's are involved with. Making something streamable all starts with the Big Three; popularity, appearance and skill. 
When it comes to popularity, having a fanbase can open many more opportunities not just for the actor but also in making fans flock to Netfiex or to the theaters to watch. When presale for Taylor Swift's Eras tour came out, so many people wanted to get tickets the site crashed multiple times. Fans spent hours trying to get tickets. That is what popularity can help with. 
Appearance is one of those things that is the icing on the cake after having the skill, but sometimes popularity and appearance can outweigh skill. It does not happen very often,  but who can resist a cute face? In all actuality, have you ever seen an actor or actress that does look at least the slightest bit attractive? Did not think so. You don't think Louis Partridge got to be Lord Viscount Tewkesbury Marquess of Basilwether, just on skill alone.
Skill, the thing that gets actors and actresses alike noticed. This is the base of what makes somthing stremable, the fact that it is going to have great acting. It is also something that can get some popularity that way adding to your streambale qualities. Meryl Streep is yes populaire but would have never gotten as far without her skill, I mean have you seen The Devil wears prada.
This being the Big Three of streamablity I can honestly say that not everyone can reach and get that streamabily that is highly coveted, but you can keep on trying to be the top on that Netflix list.