NFL Adds Week 18 to the Schedule and Super Wildcard Weekend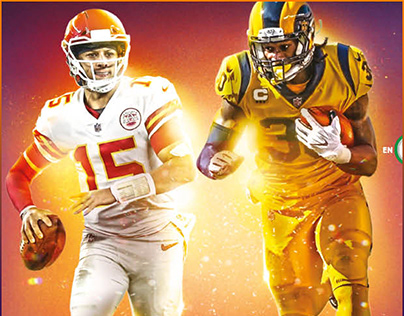 The NFL has extended the regular season adding on an extra week. Many football fans are raving about the extra week on social media, excited to see their favorite teams play again before the playoffs. This also gave teams in the NFL another chance to claim a spot in the playoffs. This season, the battle for a playoff spot was extremely close. One game could determine the outcome of many others. In one of the week 18 games, the Las Vegas Raiders took on the Los Angeles Chargers. Whoever won this game would get a spot in the playoffs and then the Pittsburgh Steelers would also get a spot. However, if these teams tied both would go to the playoffs. At the end of the game with only a few seconds left, both teams were tied and the Raiders were setting up for a field goal attempt. The Raiders ultimately made the field goal, winning the game which resulted in them and the Steelers going to the playoffs. That same week, the top two contenders for the number one seed in the AFC were the Kansas City Chiefs and the Tennessee Titans. Going into week 17, the Chiefs were the number one seed and would remain at the top as long as they won, however, the game ended with the Cincinnati Bengals winning the game moving the Tennessee Titans up to the top of the AFC. Adding the extra week into the season gave the Chiefs and Titans another week to battle for the top seed. If the Titans win, they get the first-round bye. If the Chiefs win and the Titans lose, then the Chiefs get the first-round bye. As a result, the Chiefs ended up winning, but the Titans as well win so they earned the bye week. At the end of the week, all wild card games were set up for the first round of the playoffs.
The NFL has also changed the way the playoffs are set up. They have a 'Super Wildcard Weekend" which consists of wild card games on January 15-17. There were two games on Saturday, three on Sunday, and one on Monday. An extra week of football plus a weekend full of playoff games is something many football fans were excited about. Twitter and Instagram have been raving about the extra weeks and when they get to watch football since the beginning of the season. The NFL has many people across the country very excited for the season and has given people more to look forward to throughout the season.