Fashion never truly goes out of style
Fashion is like a frisbee; it always seems to come back around. Unless it was a bad throw of course. Luckily, some of fashion stays tucked away, like that ugly red Christmas sweater your grandma thought would look so darling. Whether it be from the previous year, or from a decade ago, fashion always seems to repeat itself. The trends from the 1990's are rolling back around, and we're here for it. 
Thanks in part to the "VSCO girl" trend from the previous year, 90's fashion is back in style. The clothes that you can most likely find in the back of your parents closet are making their way into stores everywhere–crop tops, Dr. Martens boots, fanny packs, oversized tees, wide-leg pants, slip dresses, scrunchies, and much more. It's difficult to escape nostalgia. However, fashion is always changing and this is no different. In 2021, that familiar fashion has a new twist.
The familiar style has been altered to fit the criteria of 2021. Rather than emphasizing the athletic wear like in past years, it is going towards softer colors as well as texture and fabric to give off that more chic look. The oversized jewels and chains are making a comeback but much more minimalistic. Wide-leg jeans have also made an appearance in fashion this year. They are a modern version of the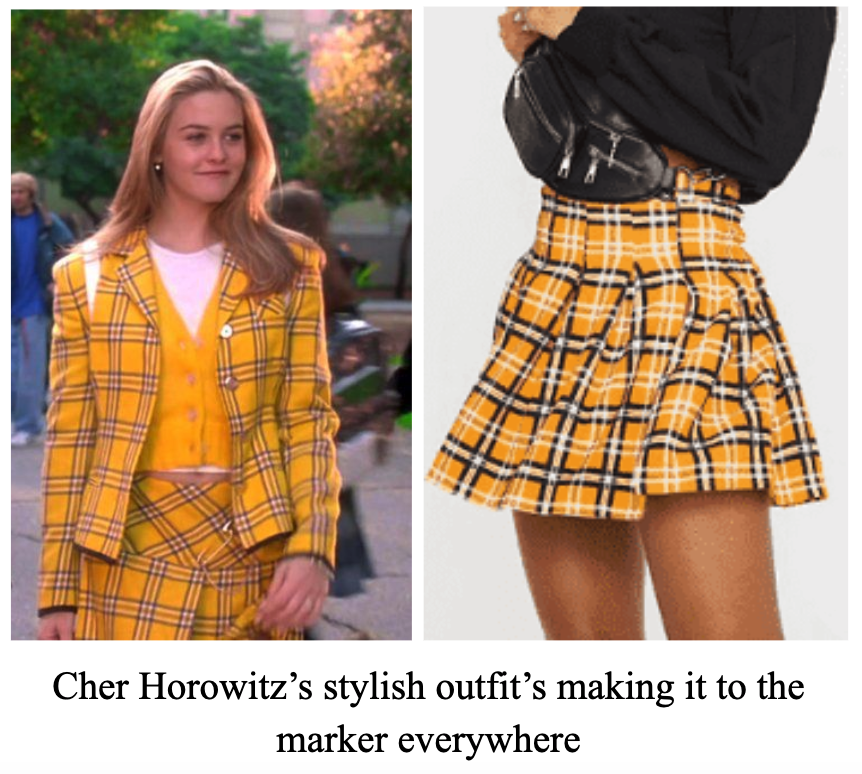 wide-leg cut jeans but with more of a chic edge to them. 90's in 2021 is a softer representation of the style–more feminine. 
We love the nostalgic look and those memories the era brings forward. This generation never fails to add in a little flavor to everything that is brought forward. They accepted the challenges of this vintage, grunge-era, and totally rocked it. Now with more colors, comfort, and options, this fashionable epoch can be for anyone. Get over to that mall and get with the style.