Celebrate International Asexuality Day as it makes its debut this year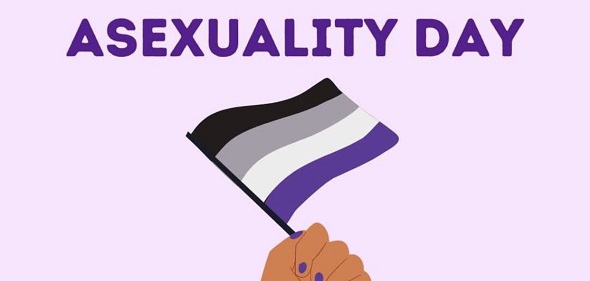 On April 6th, 2021 the world celebrated International Asexuality Day (IAD) for the first time. The day was organized as a worldwide campaign to promote ace identities and encourage acceptance and education about the ace umbrella. The campaign follows the four values of advocacy, celebration, education and solidarity, or "aces". 
The IAD website further explains the mission their organization serves. They want ace identities and representation to be acknowledged, appreciated and celebrated in countries where the ace umbrella is not usually recognized. They encourage non-Western and non-English speaking countries to demonstrate their involvement and support. Events in celebration of the new day of recognition will be held worldwide, with this year's events spanning from the fourth of April until the 18th. More information on dates and access to events can be found on the IAD website under "events."
Ace is an umbrella term encompassing many identities, like gray-asexual, demisexual. They are LGBTQ+ identities, and people who identify as ace may also identify with other letters in LGBTQ+. With the start of IAD, the organization hopes to educate people who are unfamiliar or unaccepting of the identity. Additionally, they want to uplift the voices of ace people and advocates. 
To participate in IAD, their website recommends attending the events, posting about it on social media and sparking conversations with people about the importance of acknowledging and appreciating ace identities. 
They chose a date in April to offset Asexuality Awareness Week, which takes place in October. The goal with being in April is to give countries who are unable to focus on asexual awareness during that time of they year another opportunity to celebrate, as well as to give ace identities more recognition and visibility during the first half of the year. 
For more information about IAD, to contact the organization, or to get involved in the celebration, visit https://internationalasexualityday.org/en/.