Fashion Trends Coming Out Of Fashion Month Runways
Two times a year each, the month long event known as fashion month  – the culmination of shows and runways by designers in each of the "fashion capitals" (New York, London, Milan, and Paris)  – occurs, giving fashion insiders and influencers a look at what's next in fashion. Though these runway looks are often not at all suited for real life  – take, for instance, haute couture, which is often presented as works of art  – oftentimes they do dictate what becomes "trendy" in clothing markets and retailers worldwide. 
Because fashion is always looking ahead, what is shown now will not become available until the next "season" arrives, giving retailers plenty of time to make and distribute the "it" items of the next season, but also giving the trendy and fashionable plenty of time to prepare for the season ahead. For example, brands and designers now are releasing their Spring/Summer 2021 (in fashion shorthand, SS21) collections, which were shown last fall, during September's Fashion Month. During February and early March, Fall (or Autumn)/Winter 2021 shows are shown, however, these clothes and trends will not really be seen until the end of this year, unless of course, you simply do not choose to follow the trends.
It seems odd that these fashion weeks, far removed from the everyday world, can dictate what people collectively choose to wear. In recent years, fashion has become a lot more accessible for people through the use of social media and influencers directly promoting what has been seen on the runways. But even for those who aren't fashion or social media savvy are impacted too  – just look at what's kinds of clothes are being offered at local stores and retailers  – these selections are usually influenced by or watered down versions of what's been seen on fashion runways before, though sometimes they can be a few seasons behind, especially if the market is for older people who don't feel the need to keep up with trends so religiously.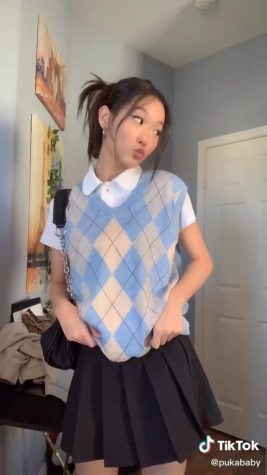 (caption: Sweatervests blew up on Tiktok during 2020, seen on the FW20 Prada runways)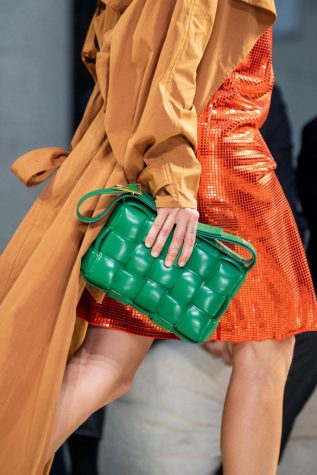 (caption: a bag found on the retailer Target's website, heavily inspired by Bottega Venetta's Cassette Bag, a fashion staple for influencers during 2020.)
So what are the new trends coming out of the FW21 runways that were just shown? While it's hard to determine what exactly the "it" item of 2021 might be, there are several distinct continuities between the many different shows shown in the past month that might make it big later this year. Below are just a few of my personal favorites.
Even though it certainly doesn't feel like the "Roaring 20s" right now, many predict that as soon as the pandemic is over and restrictions are lifted, people will be out celebrating like there's no tomorrow, an eerie similarity to the 1918 pandemic and the iconic era that followed, almost exactly a century earlier. Many runways have also reflected this outlook, debuting dresses that are an homage to the iconic flapper dress that defines the era.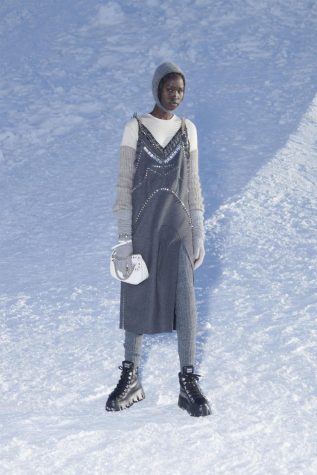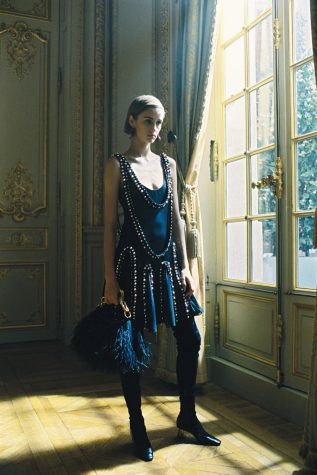 (caption: left, MiuMiu FW21, right, Lanvin FW21)
Elevated knitwear was also a common theme among the runways, perhaps as an extension of the loungewear trend brought on by the onset of the pandemic and subsequent stay-at-home orders last year. This will probably be one of the more successful trends that makes its way into the mainstream, since knitwear is so versatile and accessible.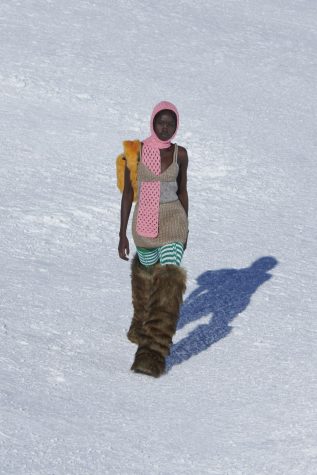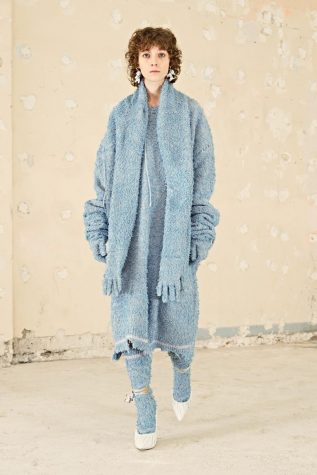 (caption: left, MiuMiu FW21, right, Acne Studios FW21)
A common theme between all of these trends has been that they are in one way or another, a response to the pandemic and the complete overhaul of our lives. This last trend is no different. While platform shoes might seem totally random, it's like a sort of resistance to the way we've been confined to our homes, "forced" to dress down since there has been nothing to look forward to. Much like the first trend mentioned above, of bringing back the Roaring 20s, platform shoes are a signal of hope for the future- one of much celebration, partying, and dressing up.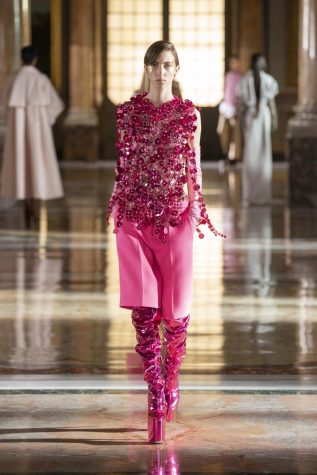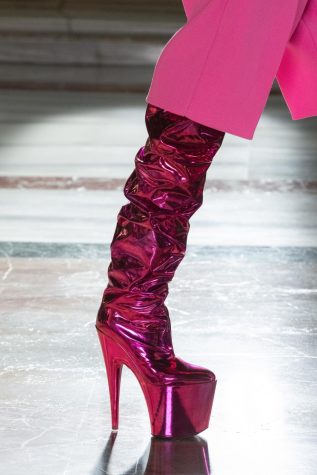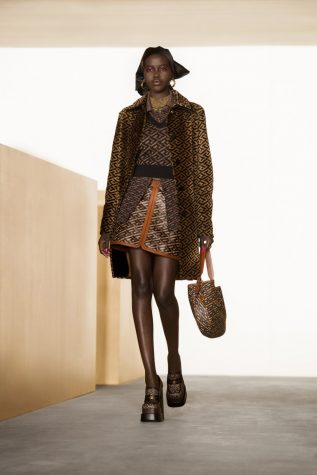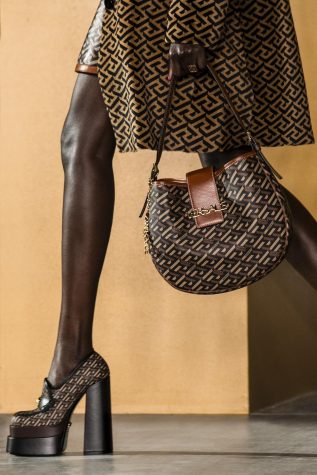 (caption: left, Valentino Haute Couture SS21, right, Versace FW21)
There's a lot to look forward to in the coming months, and the possibility of reopening and life returning back to normal is higher than ever. We might as well update our fashion to reflect the new state of the world as well.