The Eyrie's 2020 NFL Power Rankings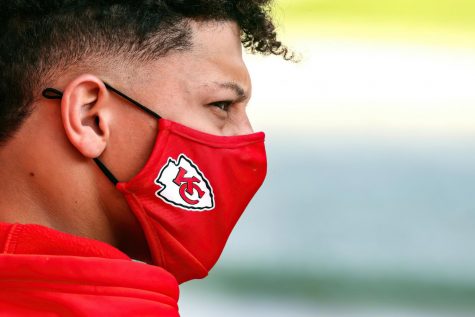 The Eyrie's NFL Power Rankings consists of rankings of all the NFL teams, best to last. This already crazy season has gotten a little bit crazier with the shake-up of teams in comparison to last year. The Steelers are undefeated, the Buccaneers are top 10, and the Cardinals don't have a losing record. Now while a lot of things have changed the top dogs remain the same. Seahawks, Chiefs, and Ravens were Superbowl contenders last year and all of them look to continue that trend this year.
A pleasant surprise has been the Titans as up until this year they've been unintimidating. But with the genius coaching from Mike Vrabel, candidate for Coach of the year in my opinion, and the outstanding play from Derrick Henry, I have them in my top four teams and they could possibly be super bowl contenders bearing random bad play of course. The Titans have overcome a lot, not only have they turned Derrick Henry into a supreme back, but they've also played well even with their Covid-19 delays. Things are trending in the right direction for them and I believe they're super bowl contenders once again this year.
The Chiefs and Ravens have both suffered a loss now, but with great quarterbacks and the addition of players such as Le'veon Bell and Yannick Ngakoue, they still separate themselves from the rest of the league. The Ravens have mostly beaten mediocre football teams so far but they have quarterback Lamar Jackson and a Super Bowl ready defense. On the converse side, the Jets have solidified themselves as the worst team in the league, now sitting at a 0-7 record.
Rankings:
1. Chiefs
2. Seahawks
3. Ravens
4. Steelers
5. Titans
6. Packers
7. Saints
8. Bears
9. Buccaneers
10. Cardinals
11. Bills
12. Raiders
13. Rams
14. Colts
15. Browns
16. Patriots
17. Dolphins
18. Panthers
19. 49ers
20. Chargers
21. Texans
22. Lions
23. Cowboys
24. Eagles
25. Falcons
26. Broncos
27. Vikings
28. Bengals
29. Giants
30. Washington
31. Jaguars
32. Jets