Students and teachers have issues with new laptops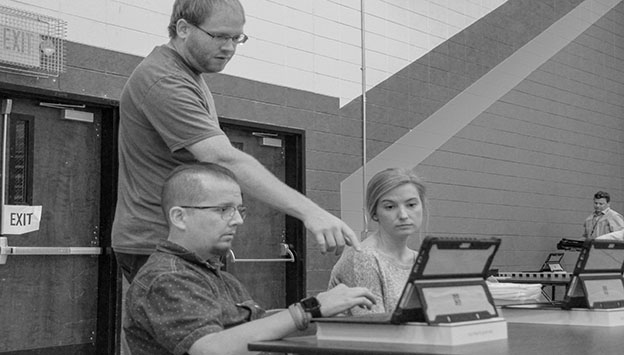 Students received laptops on Nov. 12, and for the most part, the transition from paper to internet went quite well. However, there are still some issues to be ironed out.
David Robertson, junior, had issues obtaining his laptop in the first place. "When I was prompted to log in, it did not accept my credentials no matter how many times I entered them," Robertson said. "They gave me another laptop, and fortunately, it worked."
The students are not the only one who suffered issues. Kiley Michaud, English teacher, said that she "had to reschedule the district writing assessment" for one of her classes due to the time of handing out the laptops.
The laptops were handed out throughout the week during students' English classes. They provided both a laptop and a charger cord and gave the students instructions to install the Global Protect VPN, meant to restrict their access to websites unapproved by the district.
"One of the main issues I can see in the future for these laptops is that a lot of people I know have already disabled the VPN that they ask you to install," said Robertson. The VPN was meant to block websites despite being connected to different wi-fi networks, but now that people have disabled it, they are able to access these websites unrestricted.
One of the issues that lingered for a few weeks was an issue with the laptop chargers. "When you plugged the charger into one of the outlets at school, it wouldn't charge the laptop," Michaud said. This problem has since been remedied, but caused inconvenience for people who couldn't or hadn't charged their laptop at home.
Although many issues remain, many teachers have found them to be "quite useful," Michaud said. "I was able to create kahoots and quizlets for my students to help them study, and some of my assignments have been through google classroom. It makes things very efficient," Michaud said.