Schools offers League of Legends club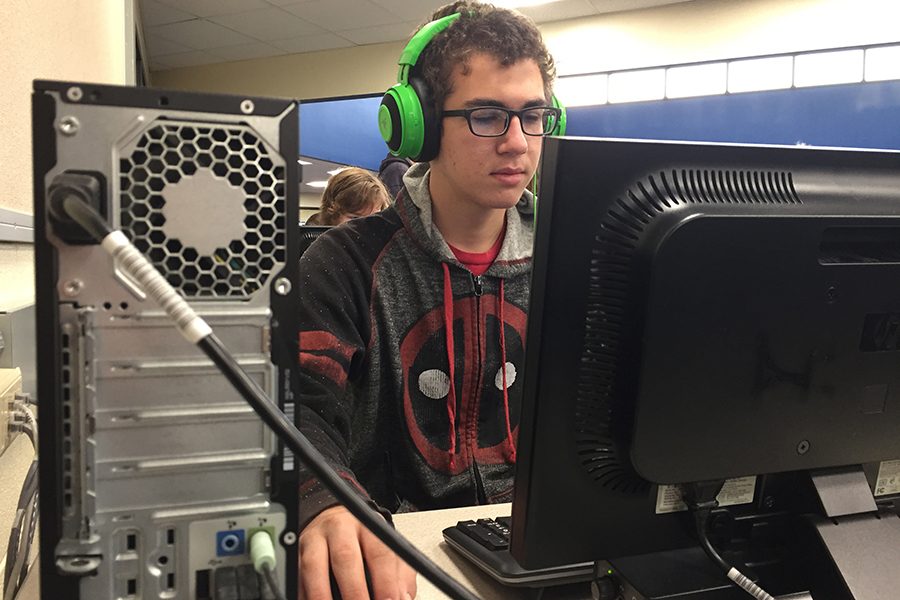 League of Legends fans can now play and enjoy the game at school due to the new League of Legends club.
The League of Legends club focuses on playing the popular online video game, League of Legends.
Tony Monteleone, sophomore and founder of the club, said he started the club "because I wanted to have some fun and [have] a legitimate team."
The club is hosted every Thursday from 2:45 p.m. during seminar to 3:45 p.m. after school in the Olathe South Media Center.
Megan Roberts, librarian, is the official club sponsor and allows the club to use the computers in the media center.
League of Legends, released in 2009, is classified as a MOBA (multiplayer online battle arena), a PvP (player versus player) game where the players are pitted against each other.
The game focuses on two teams of five players each, both trying to destroy each other's "nexus".
However, to destroy the nexus, turrets must be destroyed in each of the three "lanes" where the players battle. After killing three turrets in a "lane," players must destroy an "inhibitor turret" and then an "inhibitor" to gain the ability to kill the "nexus turrets," and finally, the nexus.
Due to the librarian not having any experience with the game itself, Monteleone asked Christian Molan, a para for the Math Dept., to help with club activities and to act as a coach.
As to why Molan decided to coach the club, he said, "Tony asked me to help with the club and I accepted. It's as simple as that."
The club is open for anyone to join even with no experience of the game.
One member of the club, Dylan Stanley, sophomore, joined the club with no prior experience.
He said, "I heard good things about the game and my friends asked me to join."
Because of the limited number of computers with League of Legends installed, a limited number of people can join.
"I'm waiting on tech to do their thing and download it on most of the computers in the library, but for now we only have it installed and running on 22 computers," Monteleone said.