'Thoroughly Modern Millie' excites audience
This year's musical production, "Thoroughly Modern Millie," premiered as a matinee on Wednesday, Nov. 16, for middle school students. The next showings took place the following Thursday, Friday and Saturday evenings at 7 p.m.
"I had a great crew, a great cast, a fabulous orchestra," David Hastings, theater director, said. "Everyone was working really hard. I was very pleased."
Despite how well everyone prepared, accidents happen. For example, the butler accidentally dropped a cup while coming on stage to spill the contents of said cup on another character.
"You can always expect things to go wrong, but you just have to be prepared to fix it or cover it up and keep going, and I think the cast did a great job at that," Jonathan Swanson, sophomore who portrayed Jimmy Smith, said. "So
Swanson added that the cast had trouble with a section where they had to "pass a flask" to the end of the stage in a short amount of time, but they were able to get it down before performance time.
Caroline Shipley, sophomore cellist in the pit, thought that the pit orchestra struggled with the "Speed Test" portion of the musical, but, according to Swanson,  when it came to the performances, they were able pull "it off every time like nothing was off."
Early on there was a problem with the costumes not getting ordered and makeup for certain characters was difficult.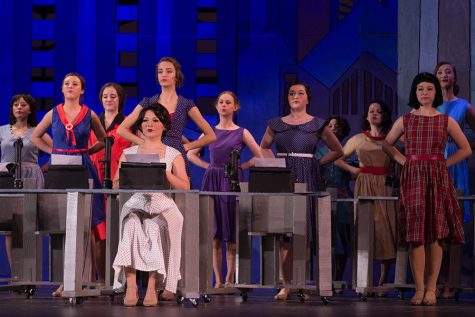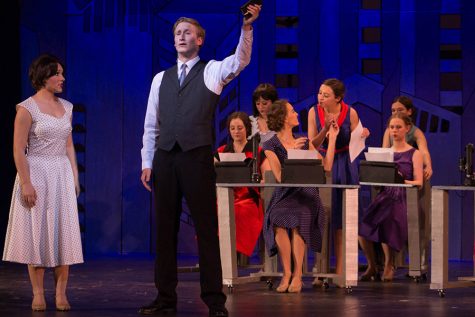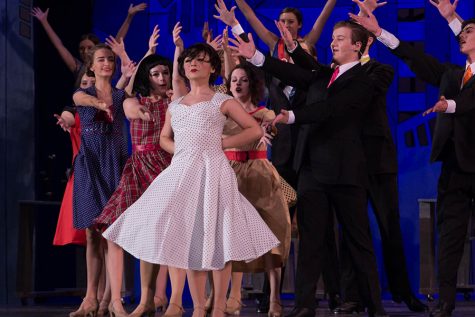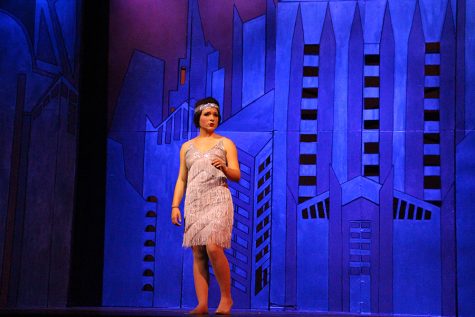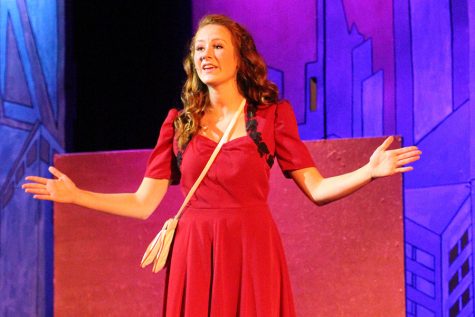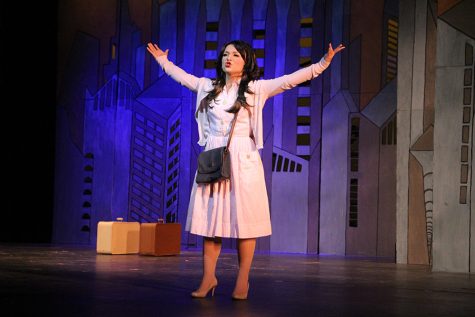 Catelin McGlothlin