Scholars' Bowl takes first at Turner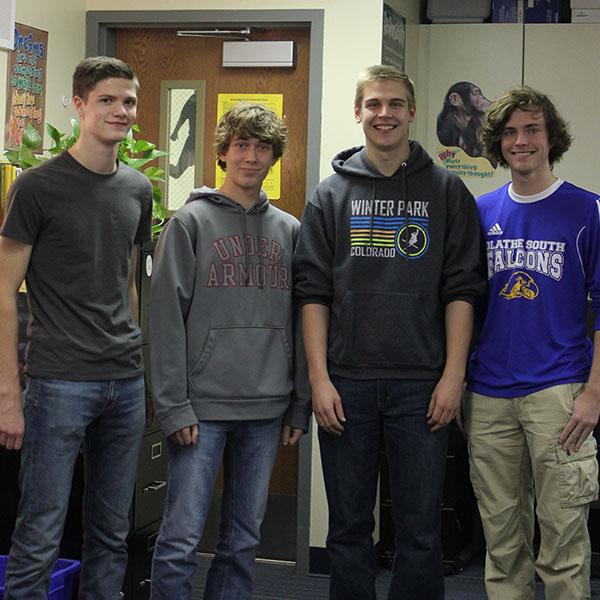 When the Scholars Bowl team traveled to Turner High School on Nov. 10, they competed against 22 other schools and took home first place.
Connor Horn, Neil Niere, Ben Smith, seniors; Peter Winslow, junior; Andrea Vandenbark, sophomore; and Jillian Otero, freshman, made up the winning team for the tournament.
With only five individuals on a team at a time, they exchanged thoughts and seats as they worked together to take the leading spot in the tournament.
When the team practices every Friday after school from 3-4:30 p.m., they strive to get better.
"Within each practice we simulate a practice game using quiz questions," Helen Hardgree, team coach, said.
The questions used during practices are from every category that would be used in a real competition: foreign language, literature, science, history, math and the fine arts.
While all teammates worked together to accomplish taking first place, their personal goals as well as team goals pushed them to the win.
"Everyone is extremely smart so you know that you have to really do your best to keep up with them," Winslow said.
Each individual on the team has a different goal he or she strives to meet whether it's getting questions right or just gaining confidence. They will travel to Blue Valley North on Nov. 28.