Cast chosen for "Thoroughly Modern Millie"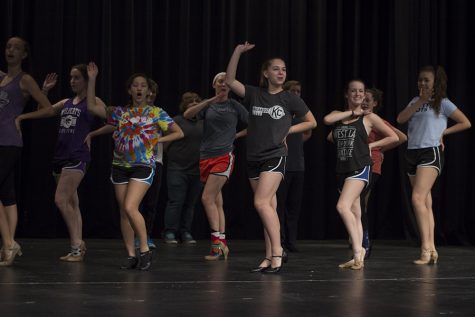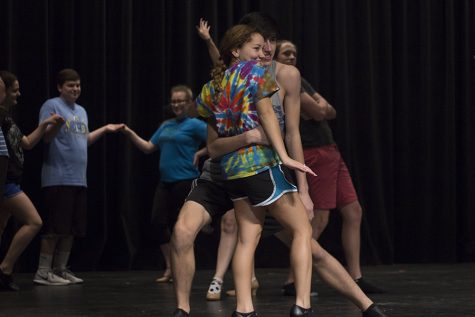 Casting has been done for "Thoroughly Modern Millie." The upcoming musical, which runs Nov. 17-19, revolves around Millie Dillmount, a young flapper from Kansas that ventures to New York in hopes of starting a new life and marrying a wealthy businessman.
Although she starts to fall in love with a penniless salesman named Jimmy, Millie still strives to marry rich company-man, Trevor Grayden. However, Grayden finds himself in love with Millie's orphaned roommate, Dorothy.
While the four lovebirds are busy sorting through this complicated situation, the devious landlady, Mrs. Meers is plotting to sell Dorothy into white slavery.
The composer for "Thoroughly Modern Millie" is Jeanine Tesori, and the show was last on Broadway in 2005.
Megan Secrest, junior, has been cast to play Millie. Jimmy Smith will be played by Jon Swanson, sophomore.
Portraying Trevor Grayden is Ryan Richeson, senior, and Mrs. Meers will be played by Lexi Nelson, senior.
The Chinese henchman and brothers, Bun Foo, who falls in love with Miss Dorothy, will be played by Jacob Johnston, senior, and Ching Ho, who is more on task than his brother, will be played by Kyle Kersten, junior.
"Learning to speak in a different language for this role is quite the challenge, but totally worth it," Kersten said.
Miss Dorothy Brown will be portrayed by Kylee Wallentine, junior.
Two other supporting roles, Muzzy Von Hossmere and Miss Flannery will be played by Deja Cain, senior, and Brittany Taylor, junior.
The Priscilla Girls and vocal ensemble, will be Anna Hastings, freshman; Gabby Russell and Katie Walker, juniors; Erin Cantrell, Alix Horspool, and Olivia Bachtold, seniors.
Playing a number of both named and ensemble roles are Gavin Hoedl and Whittaker Hoar, freshmen; Grace Hewitt, Evan Nugent, Jordan DeLeon and Ethan Christiansen, sophomores; Lauricella Hoedl, Abby Allen, Lexi Wegner, Myah Sandborn, Samantha Throneberry, Maddison Smith, Dawson Presley, Chase Simmons, Jaimeson Satterfield and Dalton Hayse, juniors; Nicole French, Kathryn Sommers and Darin Martin, seniors.
"the rest of the cast is fantastic, and I'm really glad these are the people that I get to perform with for my first show at south," Hewitt said.
Liam Chewning, senior, is the assistant director for the show. Cooper Dammrich, senior, is the stage manager and the backstage managers are Zoe Kincaid, freshman, and Olivia Tigges, senior.
The head of set crew is Aaliyah Pierce, junior. The head of lights is Isiah Reasby, senior, and the head of sound is Mary Vanderbark, sophomore.
Props crewhead is Alex Roberts, senior, and costumes crewhead is Akuec Yel, senior. The crewhead of hair and makeup is Cara Gibbs, senior.