Top 5 Albums of 2022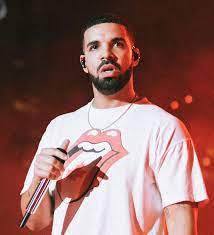 2022 has been an amazing year for music. Some of the top artists such as Drake, Lil Baby, Taylor Swift and Harry Styles have all dropped successful albums this year. I am a huge music fan. I have multiple playlists filled with every genre you can imagine. New music is something I look forward to listening to. Looking for the next hit song or next hit artist is something I enjoy. With that being said, let's look at My Top Albums from 2022.
5.) Mr. Morale and the Big Steppers
By: Kendrick Lamar
Genre: Rap/R&B
For some people this album is their best of the year. For me, this album is hit or miss. You have your hits like "N95"and "Silent Hill" and your major flops like "Auntie Diaries" and "Crown". This album is overall good, but those misses really hurt its ranking in my Top 5. However, the fact that Kendrick Lamar finally dropped after a long hiatus is enough to make the list.
4.) It's Only Me
By: Lil Baby
Genre: Rap
Whenever Lil Baby drops, all eyes are on him. This album has great flows, great beats, and great features. Some of the notable features include Nardo Wick, Future and Young Thug. This album displays some of Lil Baby's classic flows and beats, along with a new style of rap for him on the song "Forever" featuring Fridayy. Hit songs on the album include "Real Spill" and "Pop Out" featuring Nardo Wick. This album definitely did not disappoint and will continue to be played for years to come.
3.) Come Home The Kids Miss You
By: Jack Harlow
Genre: Rap/R&B
This is the most underrated album of the year. The amount of diversity in the beats and the lyrics is just outstanding. In Jack Harlow's 6th Album, you are taken everywhere from 90's style to trap rap. This album displays features by Justin Timberlake, Drake, Lil Wayne and Pharell Williams, along with a narration by Snoop Dogg. Some of the hit songs on this album include "Dua Lipa" (yes, that is the song title not the artist), "Churchill Downs" featuring Drake, and the most popular, "First Class". This is now the standard of Jack Harlow's albums and will be the base for his future tracks.
2.) Her Loss
By: Drake & 21 Savage
Genre: Rap
A lot of people have this album as their album of the year, and I 100% see what their argument is. This album is jam packed with bars, melodies, beats, and beat changes. This is what people wanted out of Drake after his huge disappointment in his last album, Honestly, Nevermind. This album is a joint effort by Drake and 21 Savage. These two artists have had collaborations in the past that have done very well. Her Loss only has one feature, and that is multi-platinum rapper, Travis Scott. The top songs are "Rich Flex", "On BS", and "P***y & Millions" featuring Travis Scott.
1.) HEROES & VILLAINS
By: Metro Boomin
Genre: Rap
This album wasn't originally in my top 5. Metro Boomin dropped this album in the middle of me writing this story. Metro Boomin blessed our ears with this masterpiece of an album. It has everything you want in a top album. High level features, high level beats, and high level bars. I find this album super interesting considering Metro Boomin is a producer, not a well known rapper. He set the bar and then passed that bar with this album. He pulled noticeable features in Travis Scott, The Weeknd, 21 Savage, and Young Thug. Metro Boomin wants some more, and he got it all with this album. He is projected to sell 150,000 copies in the first week. This is the standard of rap music as of now.