Five Fun Halloween Costumes to do This Year
1. The Scooby Doo Crew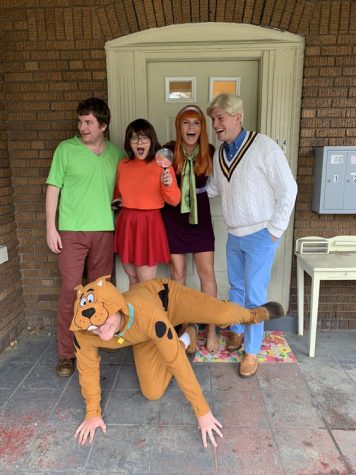 An iconic group such as this one will be turning heads on Halloween night! You can find most of these clothes in your closet, making it one of the easiest costumes to recreate. This costume is great because it can be easily interchangeable. If you are going as a couple you can be Daphne and Fred or if you have a furry friend at home, Scooby and Shaggy. It's easy, fun, and come on everyone loves Scooby Doo!
Photo by: Emily Strochinsky
2. The characters of Spongebob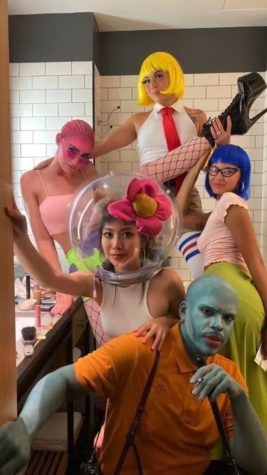 This costume idea is great for big groups of friends. This outfit is an absolute classic and can make for some fun memories. There are a thousand different ways to recreate it. Add a fun colorful wig or some extra boots, you can even paint your entire body! An easy costume that allows you to spice things up with your own creativity. Extra points if you stay in character.
Photo by: kornelius
3. Hercules and Megara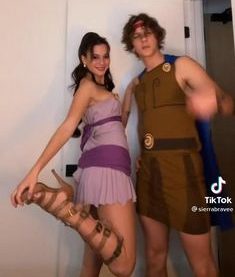 This one is for all the couples out there debating who they should be for Halloween. This iconic couple is an excellent costume. Girls, you can make this look stand out with a purple mini dress and some high-heeled boots. Boys, show off those muscles in a brown tank and shorts. Add some accessories to complete the fit and voilà Hercules and Meg!
Photo by: sierrabravee
4. Willy Wonka and Violet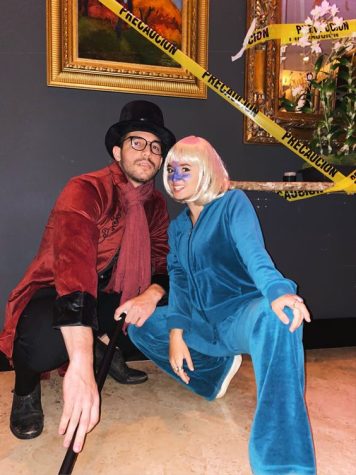 This can be yet another couple's costume or just you and your best friend. This costume is one of my favorites simply based on simplicity and practicality. This requires buying little to nothing and is still so cute! Now, you can make it as extra as you want but for Willy Wonka, all you need is a red coat, a cane, and a top hat. To be Violet or "blueberry girl," as I like to call her, all you need is a blue jumpsuit. I love the idea of adding blue eyeshadow to the nose area, giving the effect that you're actually turning blue! If you're extra like me, stick a piece of gum in and have fun with it!
Photo by: lucybilan
5. The twins from The Shining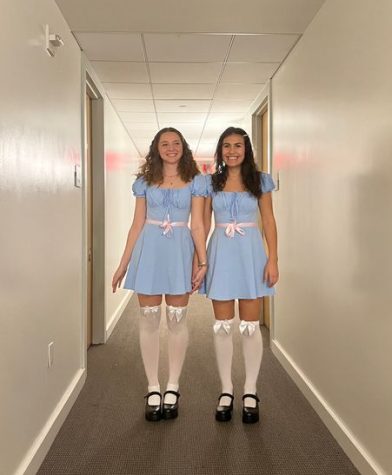 Our last costume is for horror fanatics. The Shining will forever and always be iconic. It never goes out of date. That's why this costume is perfect. You can easily buy blue nightgowns and knee-high socks on amazon. If you want to get really creepy with it add some fake blood to the cart. It's a small price to pay for a BIG reward. Feel free to freak some people out and stand at the end of a hallway. It could make for a real Halloween treat!
Photo by: rowankilbridge