Car prices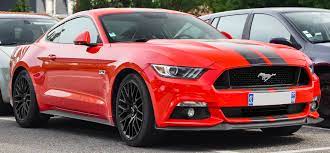 Most high schoolers are so excited about their first car. Some kid's parents get it for them and some kids have to buy it themselves. It just depends. But most high schoolers looking for their first car right now are probably having a little trouble finding a good cheap used car. 
A lot of things have changed since the pandemic. Some for the better and some for the worst. When thinking about what is the most common first car people own. Most would think maybe a Toyota Camry or a Honda Acord. But AutoNation.com went through over 173000 Instagram posts to see the most common first car color, make, and model.
 After going through all the data and looking up different Hashtags they found that the most popular first car is the red mustang. This is crazy to think because Models made between 2010 and 2012 tend to go for $20,000 or so, and the newer ones go for even more. The reason used car prices have skyrocketed is simple. Used car prices have rose up to about 45%. Compared to a year ago. according to online automotive marketplace Cars.com. This is because of a couple things. Mostly because of new cars. With new cars there is a shortage with some parts to make them. Specifically semiconductors and microchips, are hurting the production of new cars. And because of that the demand for used cars have skyrocketed. The reason there is a shortage of microchips is because when the pandemic first began the buying of electronics increased a lot. Like smart phones and microwaves. Car companies have been dealing with this since the beginning of 2022. Ford and Toyota have both had to put emplyes on tempory leave. Because of this problem both have lost lots of profit.