NFL Draft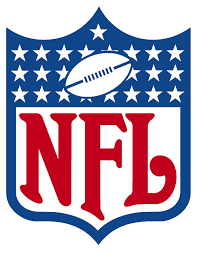 April 28, 2022 marks the day that can change the lives of hundreds of college football players and NFL teams. That date is the start of the 2022 NFL draft. Throughout the offseason so far, NFL teams have been making trades with one another in an attempt to build a better team. For some, that means giving up draft picks for current players while for others they gain draft picks by trading their current players. 
This season has been arguably one of the most unexpected offseasons in NFL history with Tom Brady coming out of retirement and the Chiefs trading Tyreek Hill. With these crazy trades happening, some teams have multiple draft picks in each round while some have none.
The aftermath of trades made by teams has left the first day of the draft to be a lot more interesting. The first-round overall draft pick is usually expected to be a quarterback or receiver. This year, the first-round overall pick was Travon Walker, a defensive end from Georgia now a defensive end for the Jaguars. Even though it's not normal for a defensive end to be the first overall pick, this year's top two picks went as expected. Walker being first and then Aidan Hutchinson, a defensive lineman from Michigan drafted by the Lions, went second. 
Today, April 29, marks the second day of the draft and it  has a lot more talent ready to get their chance to play in the NFL. The top five best available players are Nakobe Dean, Andrew Booth Jr., Malik Willis, Bernhard Raimann, and David Ojabo. Dean is a linebacker from Georgia, he has a high level of athleticism and speed that allows him to play fast and he's always around the ball. However, he's not at a big size, so that could create challenges for him when playing against a tight end.
Booth is a cornerback from Clemson, he has an incredible level of athleticism and his agility allows him to play quick when needed. Even though Booth had a few missed tackles due to his aggression, he makes up for it with his outstanding ball handling skills. He did however undergo a sports hernia surgery, but he's expected to be ready by the start of camp.
Willis is a quarterback from Liberty, he is an outstanding, dual-threat athlete who has the highest ceiling among this year's crop of quarterback prospects. He is an impressive prospect that has impressed many with his speed and agility throughout the season.
Raimann is an offensive tackle from Central Michigan, he is a former exchange student from Austria was recruited at Central Michigan as a tight end converting to an offensive tackle. He has impeccable strength and has a big build standing at 6'6 and 303 lbs. 
Finally, Ojabo is an edge from Michigan, he is newer to football but despite that, he had 11 sacks, the second most sacks in the Big Ten behind Hutchinson.