Uncovering the Russo-Ukrainian Conflicts Secrets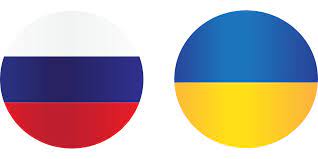 Over the past one month and six days, Russia has progressed steadily through Ukraine. Russian forces reached the capital city of Kyiv and reportedly decreased their military presence in order for peace negotiations in Istanbul between Ukraine and Russia. According to CNN, the Ukrainian President said "he was willing to negotiate to end the war as soon as possible…" but "…I will not sacrifice my nation's integrity…".
Preparation for negotiations also led to many investigations by the UN into the treatment of prisoners of war, POW, by Russian troops. Furthermore, the Russian economy is decked and many global trade treaties and routes have been severed indefinitely. Begging the question, of what happens next for one of the most powerful countries in the world.
The UN first started its investigation into the treatment of POWs on both sides when videos of Ukrainian soldiers shooting imprisoned Russian soldiers in the legs surfaced on the web. All European countries are held by the Geneva convention, which outlines the humanitarian laws for war and treatment of POWs. The strict guidelines of the convention state that, "prisoners of war should be protected against violence, intimidation or "public curiosity," and that they should have minimum standards of food, accommodation, hygiene, and medical care."
Ukrainian forces' treatment of the Russian soldiers has caused outrage on a global scale. Advisor to the Ukrainian president, Oleksiy Arestovych, has not been open to interviews from American news sources but has written in a telegram that, "…if this turns out to be real, this is absolutely unacceptable behavior…", according to the British Times.
The mistreatment of Russian soldiers is not the only Russians that are being cruelly punished. Citizens of Russia who spoke openly against the occupation of Ukraine, or tried to reveal their lives during the occupation have gone missing and have not been heard from. Many small Russian towns have reported disappearances in the middle of the night, but could not give any more information. 
The truth of what is happening inside the authoritarian state is convoluted and limited. The Russian economy has hit rock bottom, with the government regulating the flow of rubles. Citizens are not allowed to pull out more than $10,000 American dollars worth of rubles at a time, and they have barred foreign investors from cashing out of their assets with the country. Still a ruble is worth less than 1 cent in American currency. The future of their economy looks bleak, according to Time magazine. 
The finale of this brutal conflict is still unknown, but the damage, in carnage and in morale, will forever mar the two countries.