How To Fry Liver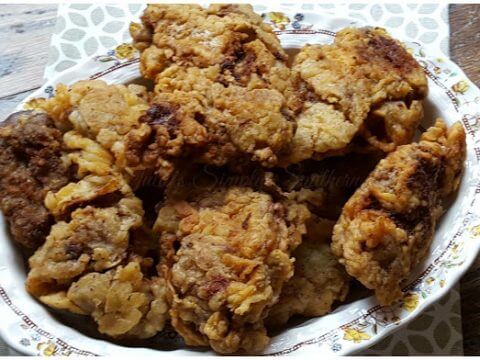 Fried food is something popular among restaurants and people. Places like Kentucky Fried Chicken, Chick-Fil-A, and Captain D's are very popular for their fried food. Liver is also well known to a lot of people. It is a meat that is high in vitamin A, folic acid, iron, and zinc. This is a homemade recipe to be shared with others who want to try out fried liver.
You will need:
Salt

Pepper

Liver(s)

Vegetable Oil (or any type of cooking oil)

Flour

Skillet

Two Plastic Bags

Cutting Board

Candy/Deep Fry Thermometer
Put the skillet on the stove, add grease to about halfway, and then set the stove burner to medium. 

Pour a cup of flour into a plastic bag. Put that bag into the other plastic bag. You do this so that, in case there's a hole in the first bag, the other bag will keep the flour from spilling out. Add a little bit of salt and pepper into the bag. Shake the bag well. 

Place the liver(s) on the cutting board. Add salt and pepper on one side, flip, and then add some to the other side. You want to make sure that the liver has flavor. 

Place the liver into the bags and shake the bag hard. The flour has to cover the entirety of the liver before you can fry it.

Use the thermometer to check the temperature. Once it is over 350°, place the liver gently into the skillet. After 2 minutes have passed, flip it over. After another 2 minutes, flip it over again. Once the liver is floating and it has a golden-brown color, you can take it out. You can serve this with mashed potatoes, spinach, and green beans. You will have a great dinner!