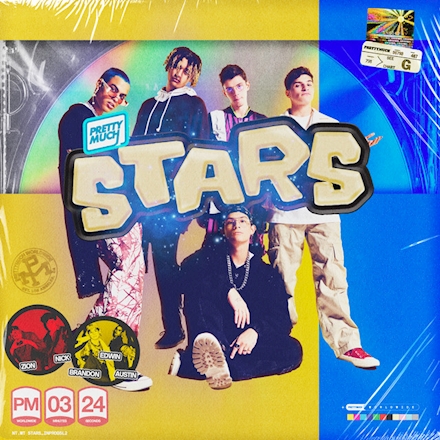 Boyband PRETTYMUCH, with members Austin Porter, Nick Mara, Edwin Honoret, Zion Kuwonu, and Brandon Arreaga, released their newest song, 'Stars,' Jan. 22. This is the first song since their EP, 'INTL:EP,' which came out Nov. 2019. The band signed with a new record label and claimed it was a new label, new them. The song is going to be on an upcoming EP, though there is not very much information about the EP, only there are six tracks and some of the tracklist is posted.
The song starts with the chorus, sung by Kuwonu. The listener can't understand what he's saying at first, then it turns into lyrics you can hear and decipher. The chorus is about a beautiful girl, but she's insecure and can't see that and the guy will be waiting for her, no matter what.
The first verse is sung by Porter, a rare occurrence. Out of the five members, Porter gets the least amount of singing time. The verse is about, once again, an insecure girl who shouldn't be insecure, and it's getting on the guy's nerves. After the verse is the pre-chorus.
The first pre-chorus is sung by Honoret. The lyrics reference the Fairly Odd Parents fairies, Wanda and Cosmo, and talk about how the girl is an angel.
The second verse is sung by Arreaga. As well as the rest of the song, the verse talks about an insecure girl. This time, talking about her getting jealous or insecure over things she sees on a phone screen, but she's the only girl he wants. The second pre-chorus is sung by Mara. After that is another chorus, then the end of the song.
There are a lot of space references in the lyrics as well as in the music. It sounds like there are some sounds that one would associate with space or sci-fi. The sound is different than their other songs, it sounds more produced and synthesized. The lyrics are also slightly different while they have the same theme, love and relationships. The song is a song you would dance to and have fun with. If the other songs on the EP are anything like this one, it's going to be absolutely amazing.