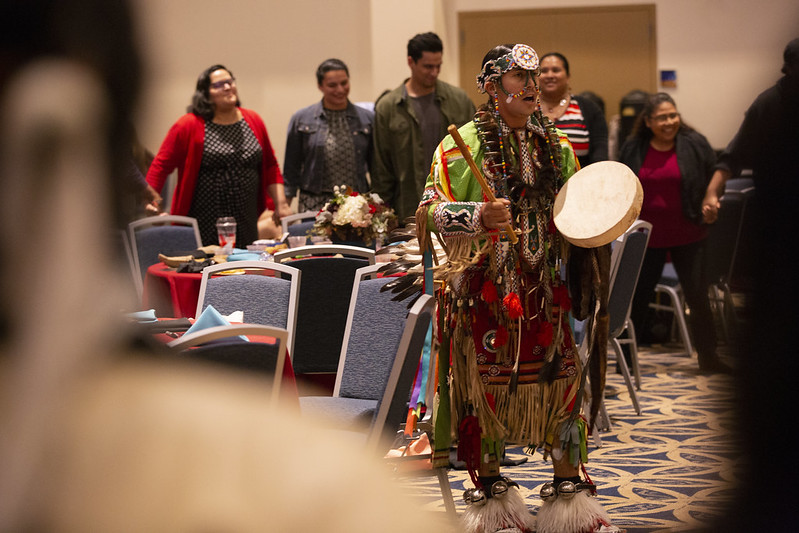 CSUF Photos
November is Native American Heritage month, a time for Americans to recognize and appreciate the culture and impact of Native Americans in the country and honor their legacies. Former president George W. Bush declared November as National American Indian Heritage Month in 1990, though the name shortened to Native American Heritage Month over time. The aim of the month is to allow Native Americans to commemorate and educate others about pieces of their culture: for example, their tribes' individual histories, dance, music, and ways of life. Additionally, many Americans focus on learning about Native Americans' history and their impact on the United States that may be overlooked the rest of the year. While Native Americans should be recognized and appreciated all year long, this month allows for a wider population to observe a culture they are unfamiliar with, and designates a specific time for people to experience that culture.
The main focus of Native American Heritage Month is to educate those unfamiliar with Native American culture and challenges that they faced both historically and presently. Many sources, like the National Congress of American Indians and NativeAmericanHeritageMonth.gov, provide access to webinars, short films and books by Native American authors that offer educational insight and a more interesting way to learn about their history and culture. For younger people who want to get involved, CNN.com and Family Tree Magazine have articles detailing crafts and recipes to try, American Indian Heritage sites to visit, as well as businesses owned by Native Americans to support in honor of this commemorative month. 
Native American Heritage Month is the perfect opportunity to get involved and connect with people of different cultures and learn about and appreciate the diversity of the nation. While 2020 may be a harder year to celebrate with so many things to worry about, it is important to take some time to recognize the importance of the month and honor the people who are often overlooked and left unacknowledged for their major impact on history and the world.