It's a 'must'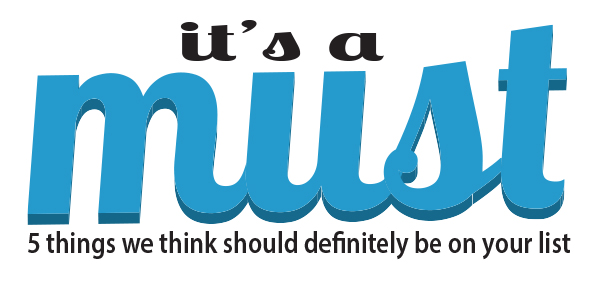 Maleficent: DVD
"Maleficent" came out on DVD, Nov. 4. It is a Disney movie that shows the views of the "villain," through her childhood into how the story really happened. Maleficent begins as a nice fairy, but love turns her to the dark side. She casts a curse on Aurora. Aurora will be pricked by a spinning wheel and will fall into a sleep like death. Only true love can reverse the curse. This movie keeps you engaged as you follow the lives of Maleficent and Aurora.
Unbroken: film
"Unbroken," released Dec. 25, is about an Olympian who survived 47 days in a raft after his plane was shot down in World War II. He was then sent to prisoner of war camps in Japan. It is a great, yet long, movie to see because it is based on a true story and it plays with the emotions of the viewer.
Captain Toad: game
"Captain Toad: Treasure Tracker" is a new game for Wii U released Dec. 5. It is an action puzzle game where the player attempts to help Captain Toad get through obstacles and get the star. Nominated best Wii U game of the year by Imagine Game Network, there are over 70 levels of puzzles to solve and other objectives to get, such as all three diamonds in each level, and the hidden challenge that each level has. It is an exciting, yet puzzling, game to play and is definitely worth the money to have.
Bleacher Report: app
Bleacher Report is the perfect online website catering to sports fanatics of every kind. The site has sections devoted to every major league and sport in the world. Team Stream is a service by Bleacher report that updates fans on their favorite teams.
Fangirl: book
"Fangirl" is about a girl named Cath who loves the series Simon Snow and can't deal with her twin, Wren, living in a different dorm than her. Cath must figure out her new roommate and her strange boyfriend, her writing teacher who hates fanfiction, and finishing her own fanfic before the new book comes out. Any fangirl can relate and understand everything she does.