How does Maya Burke keep up with all her extracurriculars?
Mara Gee, Editor-in-Chief
October 4, 2018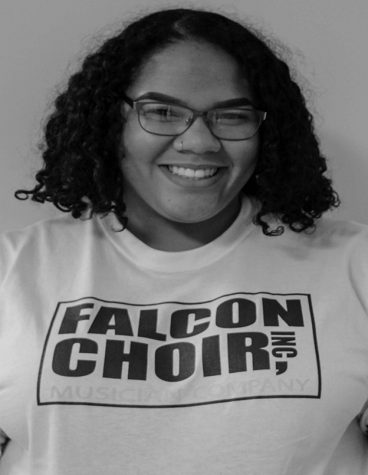 Maya Burke is passionate about helping those around her, be that inside or outside of school.
Burke serves in her church through singing worship and leading a second and third grade girls group twice a month.
"It's my home away from home," she said.
Burke also started a place for students to gather at school.
"The good Lord put it on my heart [to start Endure]," Burke said. "I didn't act on it sophomore year, [but rather] the summer before junior year."
Three others worked alongside Burke to help her kick start a group with a goal of inviting people to worship and pray. Endure is open to everyone and being Christian is not a requirement.The group meets every Friday mornings from 7:20 a.m. – 7:50 a.m. in room 503.
Around the school, Burke works as president of the Choir Leadership Team (CLT), a role she landed by just being involved with choir during her sophomore and junior years.
"I'm in charge of organizing a lot of events and meetings. We do a lot of behind the scenes stuff," Burke said.
Burke plans on attending Wichita State University for the music education program.
"The dream is to be a choir teacher and a mom. I really want to be a mom [of] three or four kids," Burke exclaimed.