'Why Don't We'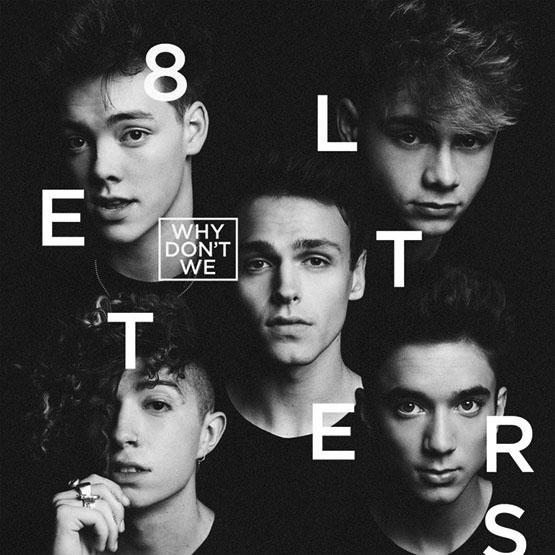 Rising new boy band Why Don't We released an entertaining, unique, full-length, debut album, "8 Letters" on August 31.
Along with the title track "8 Letters," and the previously released songs "Talk" and "Hooked," they released five new songs; "Choose," "In Too Deep," "Friends," "Hard," and "Falling." Why Don't We contains five members: Daniel Seavey, Zach Herron, Jack Avery, Corbyn Besson, and Jonah Marais.
After releasing five EPs and multiple singles, they finally dropped their extremely anticipated album. They were influenced by some urban artists like; Chance the Rapper, Drake, and Justin Bieber some personal experiences inspired their new album.
My least favorite song is "Friends" because the pre-chorus sounds like a modern version of "the Wheels on the Bus." However, the song gets stuck in your head very easily.
The best song is "8 Letters" because of the heart throbbing meaning behind the song. "8 Letters" stands for I love you.
Another favorite is "Talk" because it has a good beat. "Cause you don't listen when I talk" is one of the lyrics from the chorus which is about being in a relationship with no communication. "In Too Deep" is another good song off the album because it starts off slower and then when the chorus hits, it gets faster, which makes the lyrics better in a sense.
On September 4, they released dates for their 2019 "8 Letters" tour in the United States.