'This Is Us' leaves viewers wanting more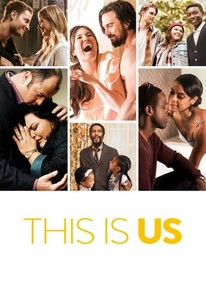 "This Is Us," an NBC series on its second season, revolves around the lives of the Pearson family and keeps viewers engaged through the themes of love and loss.
Throughout the show, the timeline switches decades, from before the birth of their triplets all the way to when the Pearson children have children of their own.
This gives the viewer insight on the character throughout their life, not just in the present. By doing so, the viewer understands the character much better, making it easier to empathize with them.
The first episode of the first season begins with Kevin, played by Justin Hartley; Kate, played by Chrissy Metz; and Randall, played by Sterling K. Brown, all turning 30.
At the same time, the episode flashes back to Jack Pearson, played by Milo Ventimiglia, and Rebecca Pearson, played by Mandy Moore, celebrating Jack's birthday by going into labor and bringing home three newborn babies, the "Big Three," from the hospital, but not in the way they planned.
The show is an ensemble series, where each episode focuses on a different person or event, but almost never stays in the same time period throughout.
Not only does it explore the Pearson family, as a whole, but it explores each of their adult lives.
From Kevin's struggle with his acting career to Kate's struggle with her weight to Randall's struggle with perfectionism, the show is full of drama and heartfelt moments.
Randall is raising two daughters with his wife, while encountering multiple unexpected houseguests along the way.
In the second season, the reader gets a deeper view on characters, specifically Kevin. The show explores relatable, timely struggles, such as drug abuse, adoption, homosexuality, body image, and more.
On Rotten Tomatoes, the show has a 91 percent rating, and many of the actors have received prestigious awards.
Brown won two Emmy Awards for Outstanding Lead Actor in a Drama Series for his portrayal of Randall in "This Is Us," along with also winning a Golden Globe.
While "This Is Us" is emotionally draining, whether it be from laughing or crying, viewers are very excited for the third season and the surprises to come.