AP art students go to Nelson-Atkins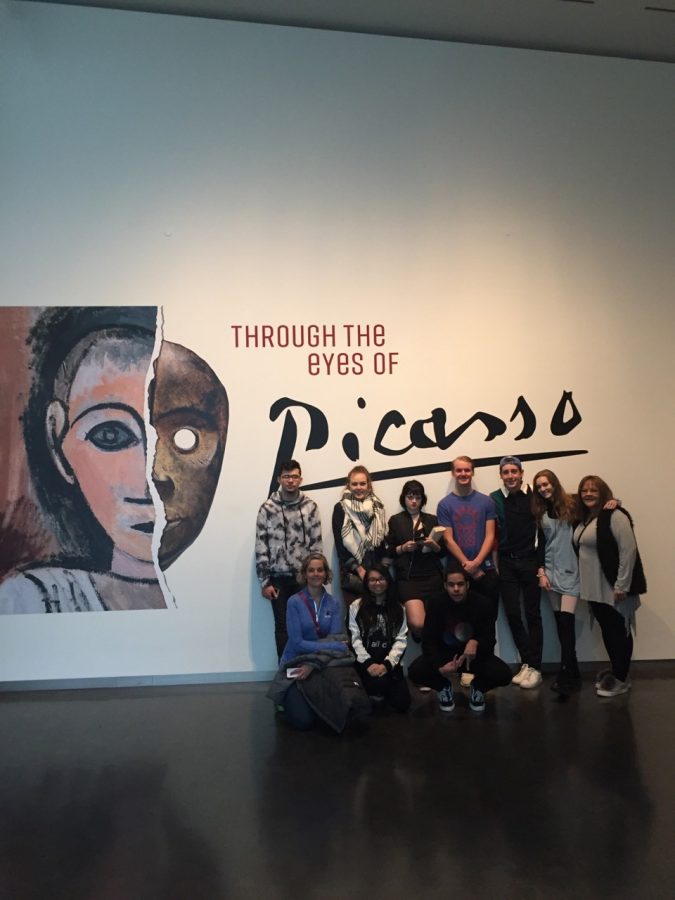 Several students from The AP art classes went on a field trip to two museums on Wednesday, March 21.
The museums the classes visited were the Nelson-Atkins museum, and the Nerman museum at Johnson County Community College.
This was the first time the AP art classes went on this field trip. They plan to do the field trip again in the future.
"Eight students went on the field trip," Trish Long, art teacher, said. "There were four boys, four girls, and two teachers."
The students in the AP art classes were required to go on this trip. "We were not graded on the trip, but it was required for us," Bennett Junkins, junior, explained.
The trip was funded by the teachers. "The only part we didn't pay for was [the students'] lunch," stated Julie Weatherford, ceramics teacher.
Although the students were able to freely explore the museums, there was one exhibit that they had to view. "We had to see [the] 'Through Picasso's Eyes' [exhibit]," Junkins explained. "It was a very well made exhibit."
Students enjoyed the trip for the enjoyment, and not work. "[The students] weren't required to do any sort of worksheet," Weatherford said, "The trip's purpose was simply to appreciate all of the art the museums had to offer."
Lunch was served at Panera. "We had lunch after visiting the first museum, the Nelson-Atkins," Junkins stated.
Although the field trip was enjoyable for the students, there was an academic reason for attending. "The trip was for them to explore and critique different kinds of art," Long said.
Junkins gave his opinion on the best part of the trip. "Although I'd argue that the best part of the trip was lunch, I think the most enjoyable part was the 'Through Picasso's Eyes' exhibit," he said.
The teachers also seem to have enjoyed the trip. "I really hope we can do this field trip again," Weatherford stated.  "It was a really great experience for all of us."