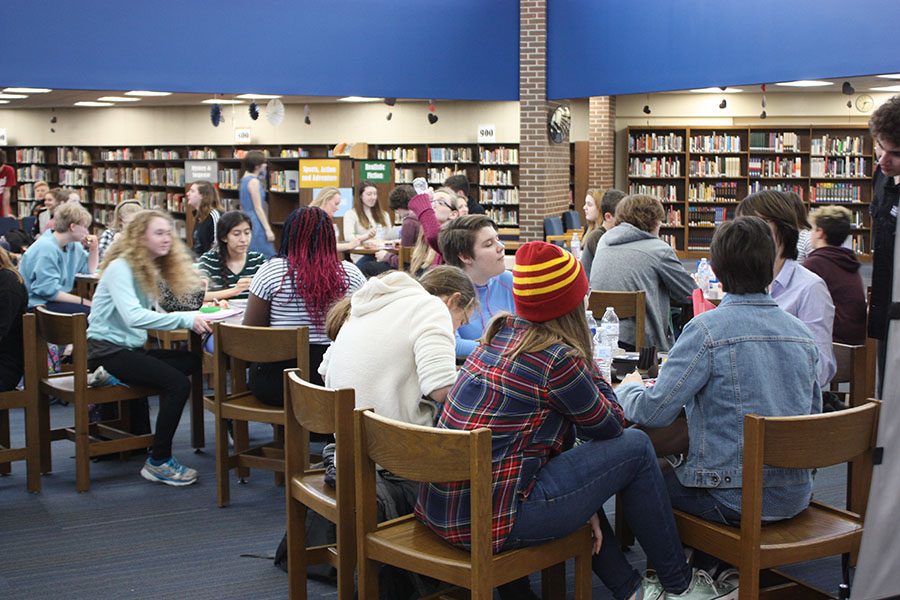 Braden Ebert
The Anti-Valentine's event in the media center on Thursday, Feb. 15, was a large success with around 70 students showing up for the event.
The event featured mad-libs, free candy and free water bottles to all who came.
Erica Tate, library aide, also set up the projector to play an episode of "Parks and Recreation" during the time.
One of the other features was to provide everyone with a mystery book themed around valentines, and the only thing they know about the book was the genre. However, many students did not read the books they were given.
"The whole [event] was enjoyable," Rachel Vlasity, sophomore, said. "I got to relax with some friends and have a laid-back afternoon."
Many of the mad-libs will be featured in the library in the following days.