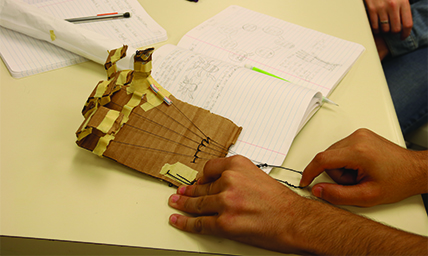 Lots of changes happened to the school over the summer and the remodeling of the school seems to affect everyone in the school from staff too the students.
Clint Albers, principal, said, "It will touch every student in some way."
The gym with its new floors and new school league pictures is a change all students will encounter as they walk through the gym for pep assemblies or school's games.
Along with the gym, all three 21st century programs have experienced changes such as new lab stations and technology upgrades.
Room 1201 has been furnished with a new T.V, fume hood, tables, chairs and many more refurbished items.
"The old cabinets were replaced. However, format didn't change," Robin Dennis, science teacher, said. "Both rooms received a technology upgrade."
The process of renovation took about seven weeks to complete what they did before school began this fall.
Even with everything that has been renovated over the summer, some changes have not occurred yet.
Hard work throughout the entirety of summer was not enough to complete the remodeling due to delays like time and number of workers.
Jeff Witters, bio-engineering teacher, said, "The very short timeline to get the remodel done meant that not all is done yet. It will be, but not yet."
Administrators said they expected delays to come up, but there was not enough time to completely finish as a result.
There are more changes coming in the future especially in computer labs.
With the school getting new technology, there may be more remodeling to come, bringing more modern designs and ideas.