How is Cooper Reves 'scoring' his future?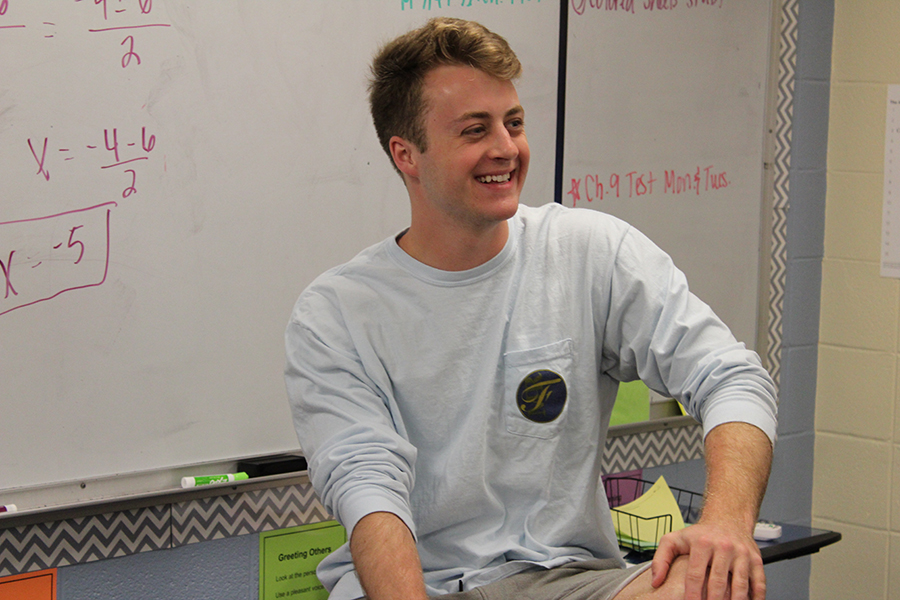 Cooper Reves, senior, enjoys many extracurricular activities around school.
After school, Reves spends his time hitting the field practicing with the lacrosse team.
After taking a trip with his brother to watch their cousin play the sport, Reves enjoyed "the fact that it was something different because of the speed of the game."
Finding the game for him and sticking with it, Reves has played lacrosse since around seventh grade.
Lacrosse training is very similar to most sports, with lots of running and other various strength and conditioning exercises.
"Conditioning can be a challenge [for lacrosse]," Reves said. "It can be very physical."
Lacrosse is growing all around the country, with club teams popping up everywhere and more people are joining the sport.
Reves plans to join a club team for lacrosse at Kansas State University next year as well.
Along with lacrosse, Reves partakes in several other activities.
Reves also participates  in Flight Crew, the group that walks students through pep assemblies and helps organize them.
As well as Falcon Closet and tutoring in the Writing Center, Reves keeps himself involved throughout the school.