How does Golden Girls keep Joy Chang 'on beat'?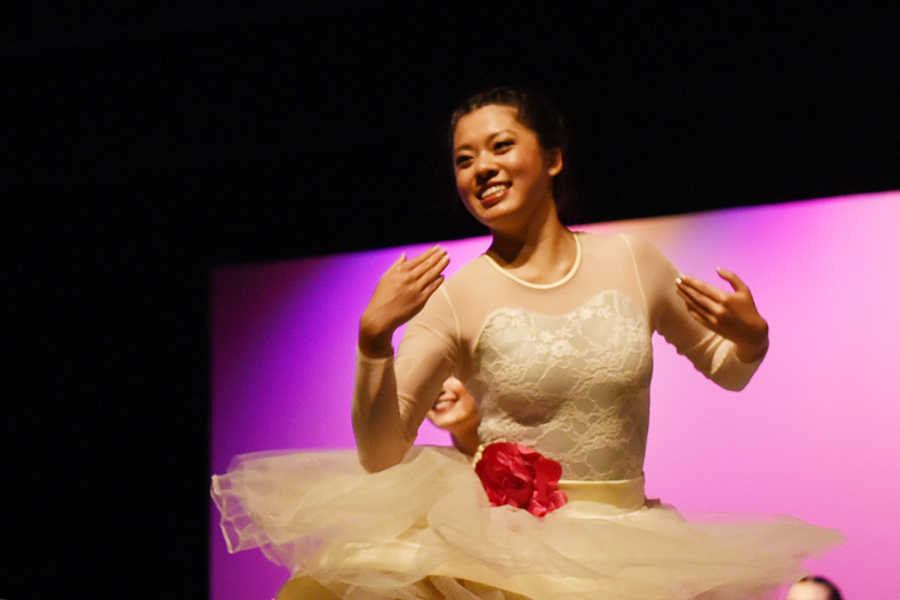 Joy Chang, senior, is devoted to her love of dancing.
Since she was 3, Chang has been dancing at a studio, until recently. Now she dances for the Golden Girls.
"I get to be with all of my friends who share the same passion as me," Chang said.
The Golden Girls practice every day before school.
The girls perform at many school events and activities like football games and pep assemblies throughout the entire year.
This year, the GGs have a new coach, Ali Plankers, FACS teacher.
Although Chang doesn't intend to continue dance into college, she spent a lot of her time the past few years with her fellow Golden Girls dancing.
Different people can express themselves through different kinds of dance.
"My favorite kind of dancing is contemporary dance," Chang said.
Chang continues her passion of dancing because of the fun she has and her friends.
Along with dancing with the Golden Girls, Chang is a member of the National Honor Society as well as Spanish National Honor Society, both of which require several hours of community service.
A few more activities Chang is involved with at school include Math Team and StuCo.