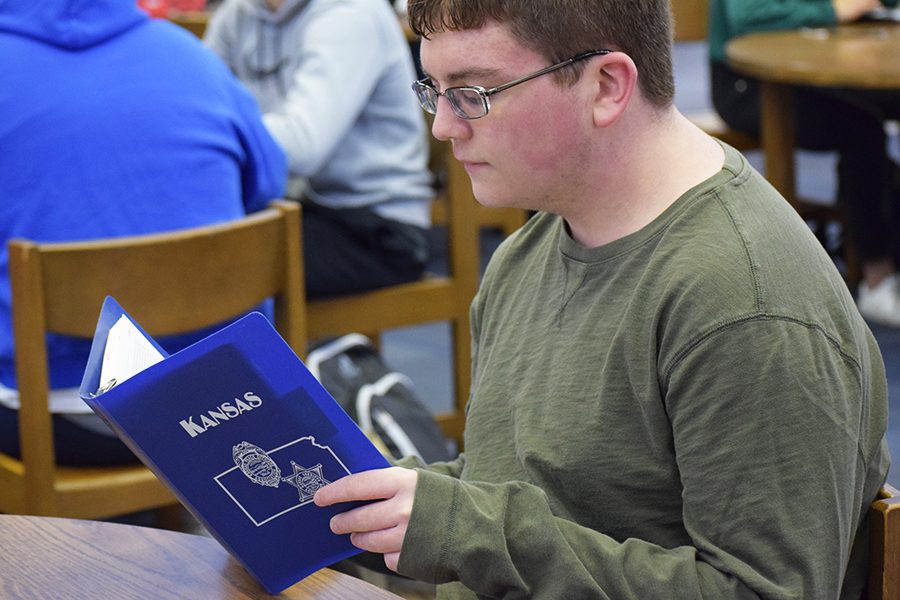 Hannah Alleyne
Patrick Grey, senior, is very involved in school clubs and activities, but he is dedicated to his ambitious goal of going into the field of legal studies and becoming a prosecutor above all else.
Grey said his love for justice started very young, but he didn't truly want to be involved in the law part of it until later; instead, as a child, he wanted to be on the police force.
Despite wanting to be a police officer as a kid, a different pastime drew him to his current ambition. His curiosity for this line of work in the legal field was created because he "found detective shows interesting." As he continued to watch these shows, he found himself drawn to the process that dealt with criminals because he "liked how they made sure everyone got what they deserved."
Several steps toward achieving his goals have been taken; he has started interning through the DA's office. He has also joined the PCA Legal Studies and Youth Court, which he claimed to be an "interesting experience, where they deal with first time offenders and students." He said activities such as these have "helped [him] with public speaking," which will be necessary for the job he is aiming for.
He is also good with music and likes to try writing music, along with being good at solving Rubix cubes.