Why does Hunter always have a camera in her hands?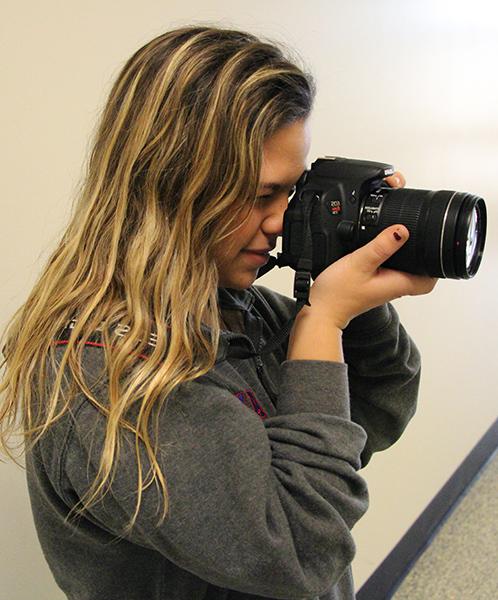 Morgan Hunter, senior, has her own photography business. She does everything from family portraits, to senior photos, to weddings.
Photography has been an artistic outlet for Hunter since freshman year.
She began her business sophomore year.  Hunter's first clients were family friends wanting family portraits. Then the word started to spread around school, and people began asking her to take their senior photos.
Besides her business, she also does photography for pleasure. She is in AP Studio and dedicates a lot of time towards doing those projects. Around two weekends per month, she spends doing business.
Currently her business is thriving. She makes a profit from it, but she doesn't make that much comparatively to other photographers.
She loves photography. Hunter said, "I can put my full heart into creating something special."
Hunter doesn't plan on pursuing photography as a full on career, but will definitely do it as a hobby for the rest of her life. She enjoys doing photography as a part time job in high school, because she is able to make money off of doing something she loves.
Anyone can contact Hunter about taking photos at [email protected]