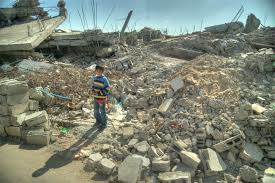 Israel has declared war on the militant group Hamas in Palestine after an attack on Saturday, October 7. They carried out an unannounced attack by air, sea, and land. 
"The large-scale surprise assault has left more than 1,200 dead in Israel, according to Israel Defense Forces spokesperson Lt. Col. Jonathan Conricus said in an update on Wednesday," CNN reporters Abbas Al Lawati and Nadeen Ebrahim said. "It prompted a lethal volley of retaliatory Israeli airstrikes on Gaza that has killed at least 1,354 people and injured a further 6,049."
The Hamas group launched about one thousand rockets towards Israeli towns near the border of Israel, breaking through the heavy gates at the border and sending members of the group into Israeli territory. In this territory, gunmen from the group killed hundreds of civilians and soldiers, taking hostages with them. 
"It took Israeli troops more than two days to take back control as fighting raged in the streets. On Monday [October 9], the Israel Defense Forces (IDF) said it had retaken control of all Israeli communities in Gaza's vicinity on its southern border after fighting with Hamas ended," Lawati and Ebrahim said.
IDF spokesman Johnathan Conricus reported on Tuesday [October 10], that about 1,500 Hamas soldiers had been recovered inside the Israel border since the attack on Saturday. 
"The attacks were unprecedented in tactic and scale as Israel has not faced its adversaries in street battles on its own territory since the 1948 Arab-Israeli war," Lawati and Ebrahim said.  "It has also never faced a terror attack of this magnitude that has taken the lives of so many civilians."
In response to the attacks on Israel, bombs have been dropping on Gaza around the clock hitting hospitals, daycares, residential buildings, civilian shelters, and more. 
"What hospitals still work are overwhelmed by wailing parents bringing in their wounded children," Al Jazeera Arabic news said.
Senior Hamas member Saleh al-Arouri explains that Hamas is ready for any and all options, including war and escalations.
"'We are ready for the worst-case scenario, including a ground invasion, which will be the best for us to decide the ending of this battle,' al-Arouri said," Lawati and Ebrahim said.