Highlights From War, Russia Continues the Offensive
The war in Ukraine has been going on for 7 months, 3 weeks, and 4 days now. This is the first European land war in decades, since World War II in fact. The annexation of Ukraine began in Feb. 20, 2014 and was subsequently ended in Sept. 5, 2014 following a cease fire. 
On Feb. 24, 2022 this ceasefire was broken when Russian forces broke through the border, quickly claiming much of south, east, and north Ukraine. However in April, this momentum was lost, the northern region of Ukraine was liberated from the Russians. And as of October 2022 the Ukrainians are regaining much of their lost territory. Here is a quick timeline of the month of October in Ukraine. 
Oct. 8: The vital Crimean bridge is bombed by an unknown party causing extensive damage (BBC: world Europe) (Aljiazeera: Putin accuse Ukraine of Crimean bridge attack) 
Putin claimed that this attack used a car bomb and therefore was an act of terroism.
"There is no doubt. This is an act of terrorism aimed at destroying critically important civilian infrastructure," Putin said.
 However an anonymous british bomb expert stated that this explosion did not look like any car bomb he'd seen before. 
"I've seen plenty of large vehicle-borne IEDs [improvised explosive devices] in my time," the bomb expert said. 
Additionally in investigating the video of this explosion, it appears the explosion originates from under the bridge, which implies some kind of "maritime drone" was used. 
Oct. 9: Zaphorizia is hit by a missile attack leaving 13 dead and 89 injured (Reuters: 17 killed in Zaporizhzhia, CNN: live news)
The governor of Zaporizhzhia, Oleksandr Starukh, said 12 missiles struck the city of Zaporizhzhia. These ended up damaging a nine-storey apartment and destroying 5 other civilian structures. 
"Twelve missiles came, all from planes," Starukh said. 
Ukraine's Deputy Head of the Office of the President, Kyrlo Tymoshenko updated CNN on the current human damage.
"The number of dead and wounded has increased. Among them are many children! As a result of the rocket attack on the city, 13 people died, including 1 child. 89 civilians were injured, including 11 children," Tymoshenko said.
Oct. 11: 78 bodies exhumed from a mass grave dug by Russians
Pavlo Uhrovetskyi, head of the Donetsk Oblast Prosecutor's Office said that 78 bodies were exhumed from the cities of Sviatohirsk and Lyman. 
"Sites of mass graves have been discovered in Sviatohirsk and Lyman. 78 bodies have been exhumed, some showing clear signs of violent death," Uhrovetskyi said.
Many of these bodies were children or civilians.
"Locals recounted that the invaders would shoot people right on the streets… The youngest victim was only one year old," Uhrovetskyi said. 
Oct. 14: upon a count by the UN an estimated 7.6 million Ukrainians have fled
This war has displaced millions (7.6 million) says the U.N. 
"The escalation of conflict in Ukraine has caused civilian casualties and destruction of civilian infrastructure, forcing people to flee their homes seeking safety, protection and assistance," the U.N. Refugee Agency said.
Additionally, according to a chart from the U.N. High Commissioner for Refugees most of these refugees so far have landed in neighboring countries such as Poland, who have so far registered 1.5 million refugees. 
Oct. 15: 11 russian recruits killed and 15 wounded in attack in Russia
(CBS: 11 killed 15 wounded, Tass: defense, Theguardian: 11 killed 15 wounded)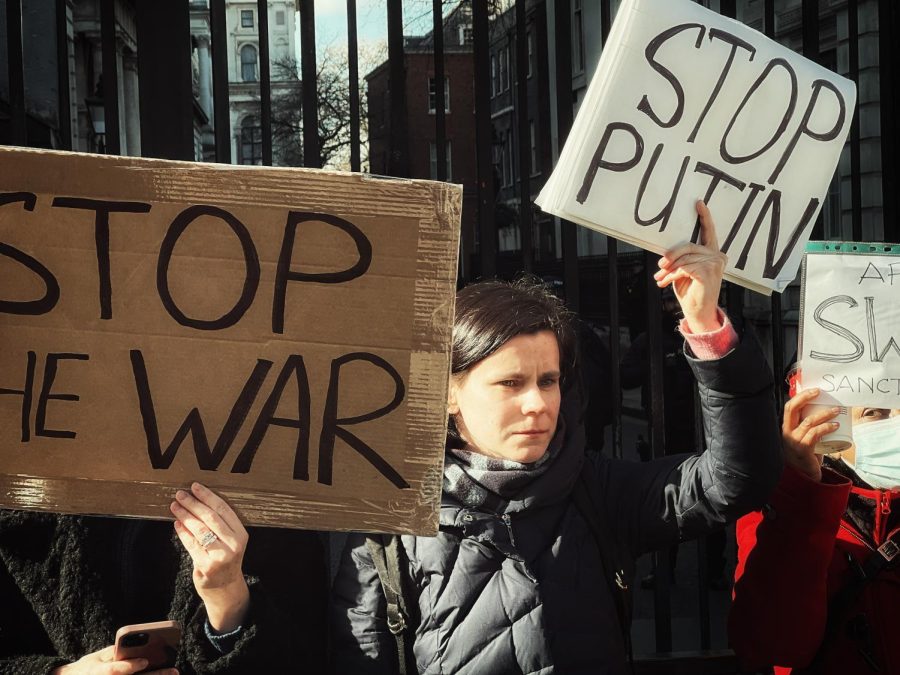 This war has affected both sides negatively, seen here where 11 Russian recruits were killed and 15 wounded.
"As a result of a terrorist attack at a military training ground in the Belgorod region, 11 people were killed, 15 were injured and are receiving medical assistance," TASS (The Russian News Agency) said. 
According to several sources (The Guardian, TASS, and PBS) this attack was perpetuated by members of a former Soviet Republic. 
This attack represents the growing unrest amongst Russians in regards to the mobilization of 300,000 reservists, as one Russian man named David said the citizens of Russia are all panicking about this mobilization.
"Panic. All the people I know are in panic… We are running from the regime that kills people," David said.
Oct. 17: 28 explosive laden drones strike Kyiv (PBS: drones strike Kyiv, NPR: Russian strikes intensify, CNBC: Kyiv hit by drones)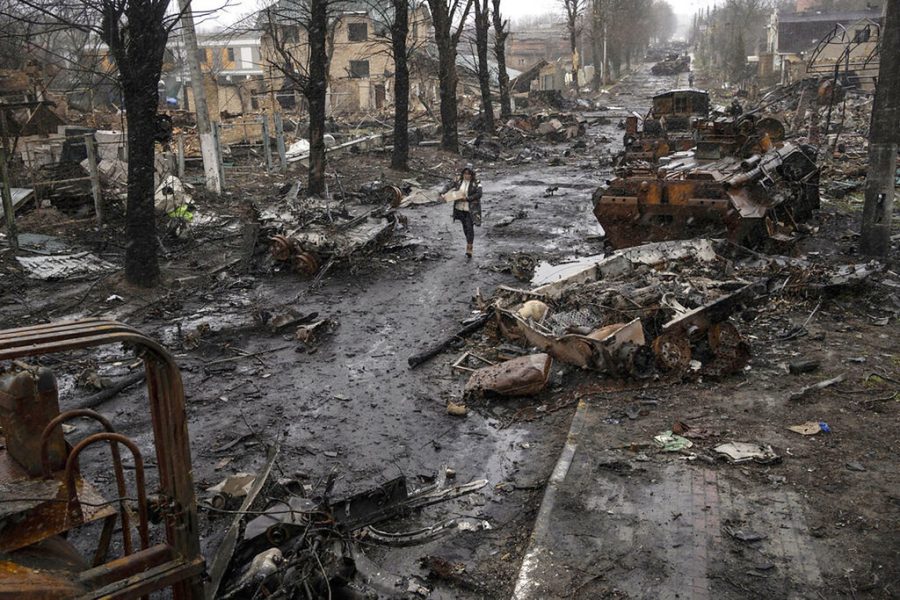 On Monday morning 28 drones were detected in the Kyiv region and according to the National Public Radio (NPR) the Ukrainian Air Force said 11 of these drones were shot down by the Ukrainian air force. 
"Ukraine's Air Force claims to have shot down 11 drones," NPR said. 
The Russian defense ministry spokesman Igor Konashenkov said that these attacks used high-precision weapons to perform these attacks
"long-range air- and sea-based 
high-precision weapons," the strikes hit "all assigned targets," Konashenkov said.
Oct. 17: Russia Ukraine swap 218 prisoners (Reuters: Massive prison swap, NBC: 218 prisoners swap)
On the same Monday Ukraine and Russia swapped 218 prisoners, one of the largest prisoner swaps of the war, President Volodymyr Zelenskiy wrote his thanks in an address for all those who contributed to the exchange. 
"I thank everyone involved in this success, and I also thank all those who replenish our exchange fund, who ensure the capture of enemies," Zelenskiy said. 
Additionally, this was the first all female exchange, as stated by Andriy Yermak, Zelenskiy's chief of staff 
"It was the first completely female exchange," Yermak said. 
In general this has been a warm welcome by the Ukrainians, as Viktoria Obidinia, one of the prisoners freed, was elated to see her daughter.
"I will go to see my daughter. I want to see her so bad," said Obidinia.
Oct. 18: Following attacks on civilian infrastructure that began on Oct. 10. 30% of Ukraine's power plants have been destroyed
(CNN: Russia Ukraine power stations attacked, Newsweek article: Russians are degrading infrastructure, Forbes: Tuesday Oct. 18 news)
President Volodymyr Zelenskiy has said since Oct. 10 Russian forces have destroyed a large amount of critical civilian infrastructure namely power production facilities.
"Since Oct. 10, 30% of Ukraine's power stations have been destroyed, causing massive blackouts across the country," Zelenskiy said.
Many officials are calling this reprieve for Russia's military failure, such as Suriya Jayanti, former energy chief at the U.S. embassy in Kyiv.
"Russia failed spectacularly in its attempt to seize Ukraine militarily, and now they're turning to a brutality campaign aimed at making the country uninhabitable just as winter is starting to set in," Jayanti said.
These attacks are devastating for Ukraine, as they aren't just targeting powerplants they're targeting substations. Substations are critical for the transport of electricity, they determine the voltages on the line, regulate these voltages and turn off and on different power lines.
"Almost all substations have also been damaged, many of them irreparably. If Ukraine does not get immediate help —monetary aid, shipments of critical equipment, and technical assistance — it could lose the power it needs to maintain its defenses," Jayanti said.
In short, the war in Ukraine has caused much destruction, crippling infrastructure and killing hundreds, causing millions more to flee the country.