Student Athletes going to College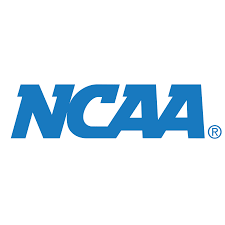 Every year all over the country, thousands of high school athletes sign to play college sports. This year, we had over 35 student athletes sign to play at every level of college athletics. It is rare to have that many students sign to play college sports in one district, let alone one school. Let's meet some of the student-athletes traveling all over the country to play in college. 
Our first athlete spotlight is one of the schools top golfers, Alex Citron. Citron will be attending Wallace State Community College in Hanceville, Alabama after he is done here at South and will be playing Golf.
The weather down in Alabama tends to stay nice all year round so when asked why he chose Wallace State, Citron replied "Location, the coaches, and the people I'll be surrounded by…also making sure I am going to get a good education."
 Citron's home course is Prairie Highlands in Olathe and has been a golfer all four years of his high school career. 
"He always works hard and is passionate about the game," said teammate Blake Strong.
Citron was looking all over the nation for schools so how did he get in connection with the coaches at Wallace State? "I just kinda started blasting out emails to schools I thought would be good fits and he responded and we just went off from there and started talking." Citron said
 With a very successful high school career under his belt, Citron looks to continue his success at Wallace State.
Our second athlete spotlight is starting right fielder, Levi Martin. Martin will be attending Flagler College in sunny St. Augustine, Florida to play on the baseball team.   
When asked why he chose Flagler, "I wanted to go to Flagler because of the amazing weather throughout the whole year, which would make it easier to train all year round outside." said Martin.
 Martin plays for Building Champions Baseball Club for summer ball. Martin has been on the baseball team all four years with the exception of his sophomore year due to covid. Martin's strong arm and hard hitting bat will play well down in South Florida. 
When asked how he got in connection with the coaches at Flagler, Martin said "I had a recruiting coordinator that knew the coach, set up a visit and while I was on the visit I was offered. I waited a few months to see if there were any other opportunities for me but I chose to go play at Flagler and in August 2021 I called the coach and committed." 
Martin looks to take his senior year success to the next level at Flagler. 
One of the schools largest signing classes in history has produced some top level athletes. Almost every sport will be represented next year in college at all levels. From Division 1 NCAA to NAIA, student-athletes will take their talents to the next level.